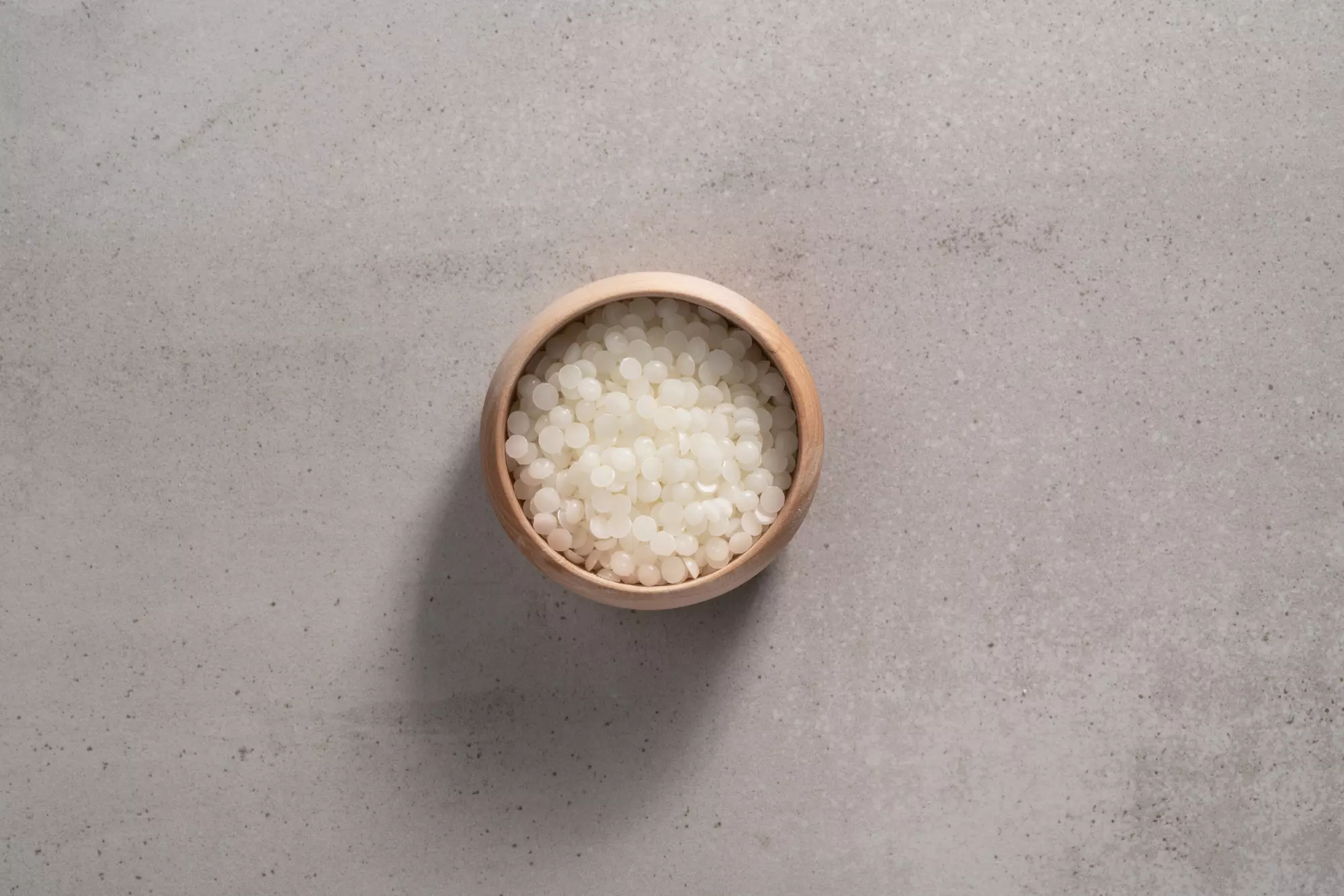 Our product
Rice bran wax
The yellowish-white rice bran wax (Oryza Sativa Bran Cera) is extracted from the rice husk. Rice bran wax accumulates during the production of rice oil, with the crude rice oil containing 4-6% wax. It has a melting point of 77-82 °C, has a very hydrophobic character and forms rather soft oil gels. It is mainly used as a consistency agent in emulsions, e.g. as a component of cosmetic pencils.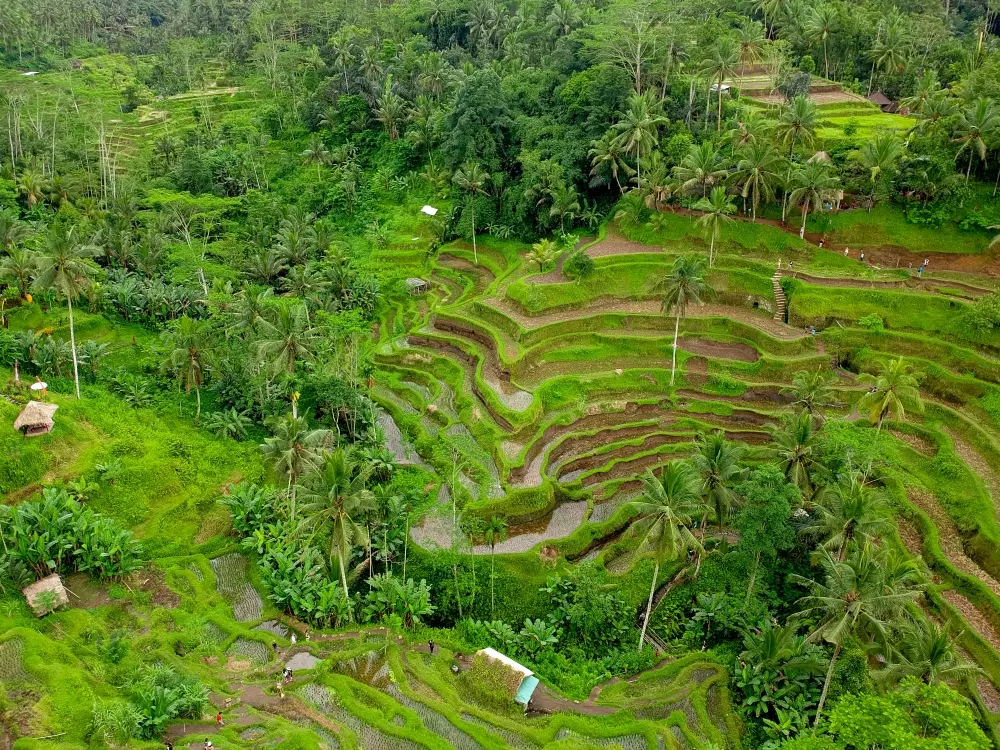 Origin
Rice serves as a staple food in many countries of the world and is correspondingly widespread. Asia - especially China, India and Southeast Asia - is the main rice-growing region. About 91 % of the world's harvest comes from this region. Bran is a waste product of rice processing, consisting mainly of the husks and the germ. Rice bran wax is obtained by extracting the rice bran. In the process, the wax is dissolved from the mixture of substances.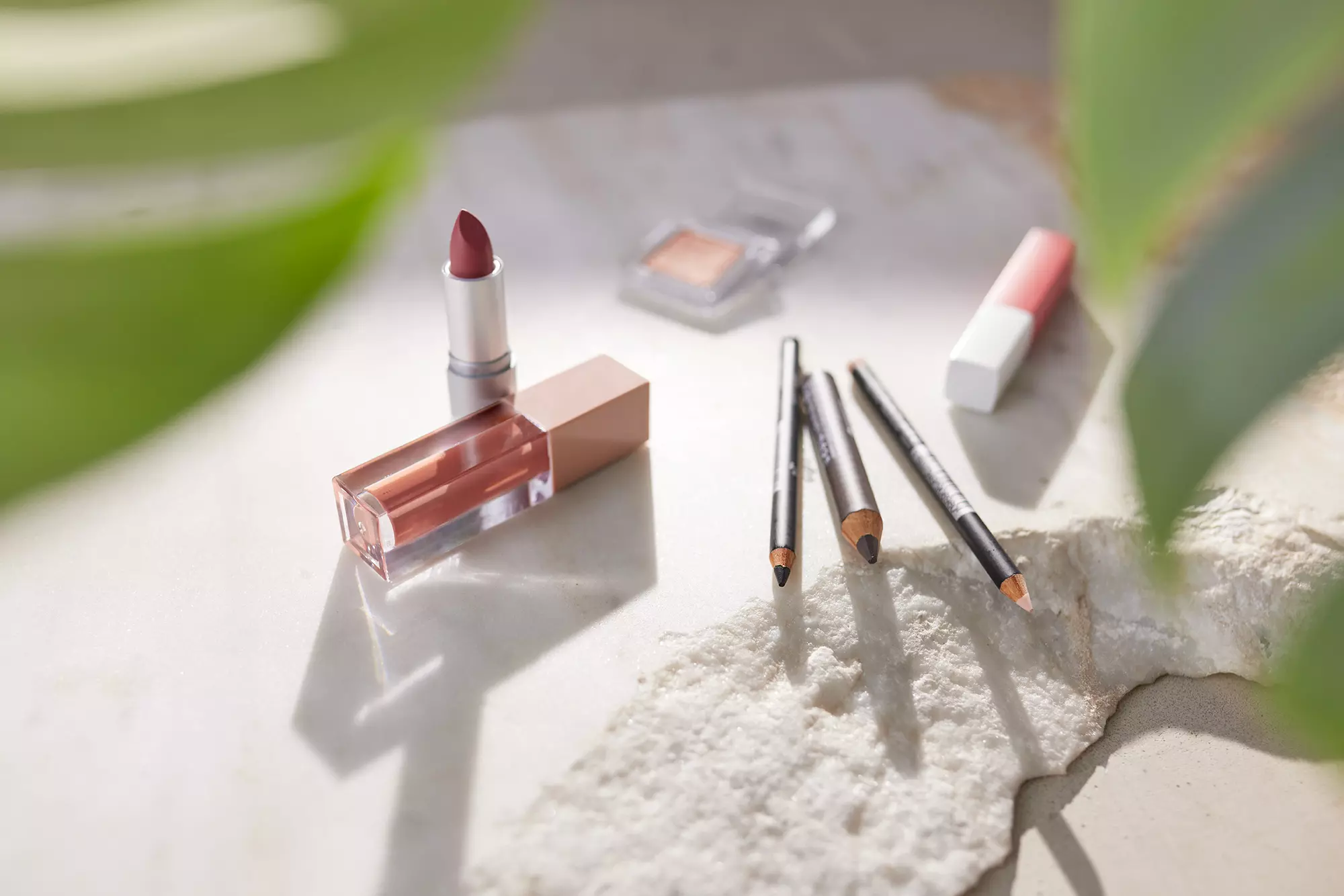 Application
Rice bran wax is used in the cosmetics industry as a neutral carrier for ointment bases. It is quickly absorbed and forms a pleasant, non-sticky film on the skin. It has antioxidant properties that can delay skin ageing. In addition, it is also used as a consistency-giving component in creams, lip balms and decorative cosmetics. It is also excellent for light emulsions with a gel-like consistency.
Another very important area is the use of rice bran wax as a non-melting exfoliating wax to substitute micro waxes in formulations.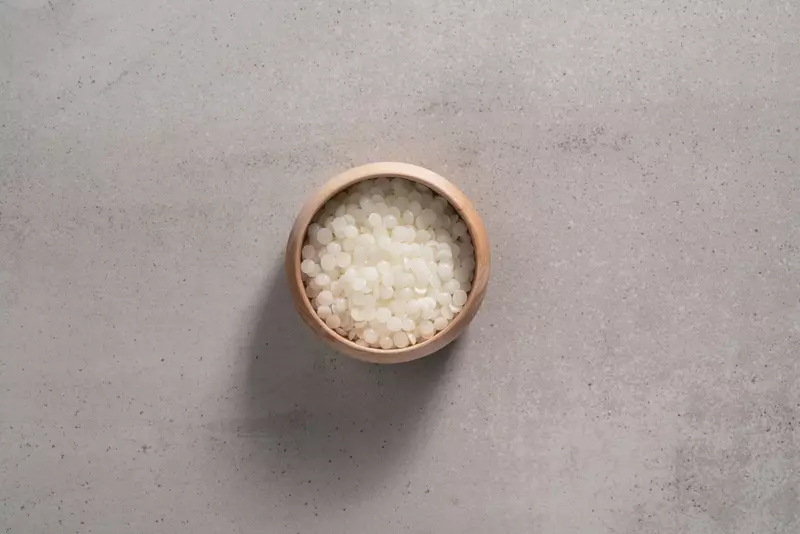 Pastilles
We offer our rice bran wax in the form of pastilles. These are white to light yellow with a neutral odour.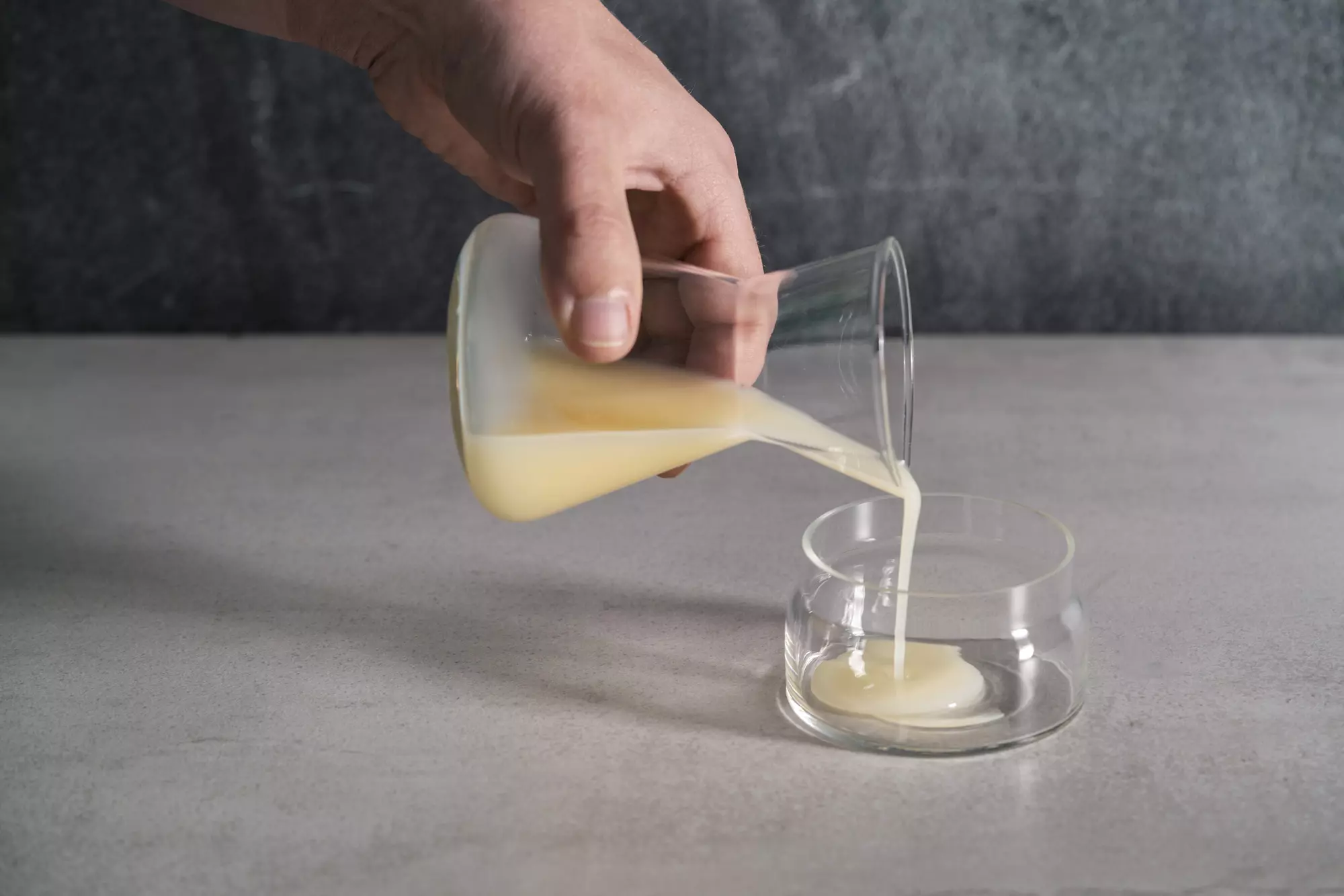 New in the portfolio: Wax-in-oil dispersions and wax-in-water emulsions
According to the modular principle, the recipe can be individually defined, whereby the solid content, the desired (BIO) wax and the (BIO) oil are to be defined. We respond to individual customer wishes and thus provide a tailor-made product made from natural components.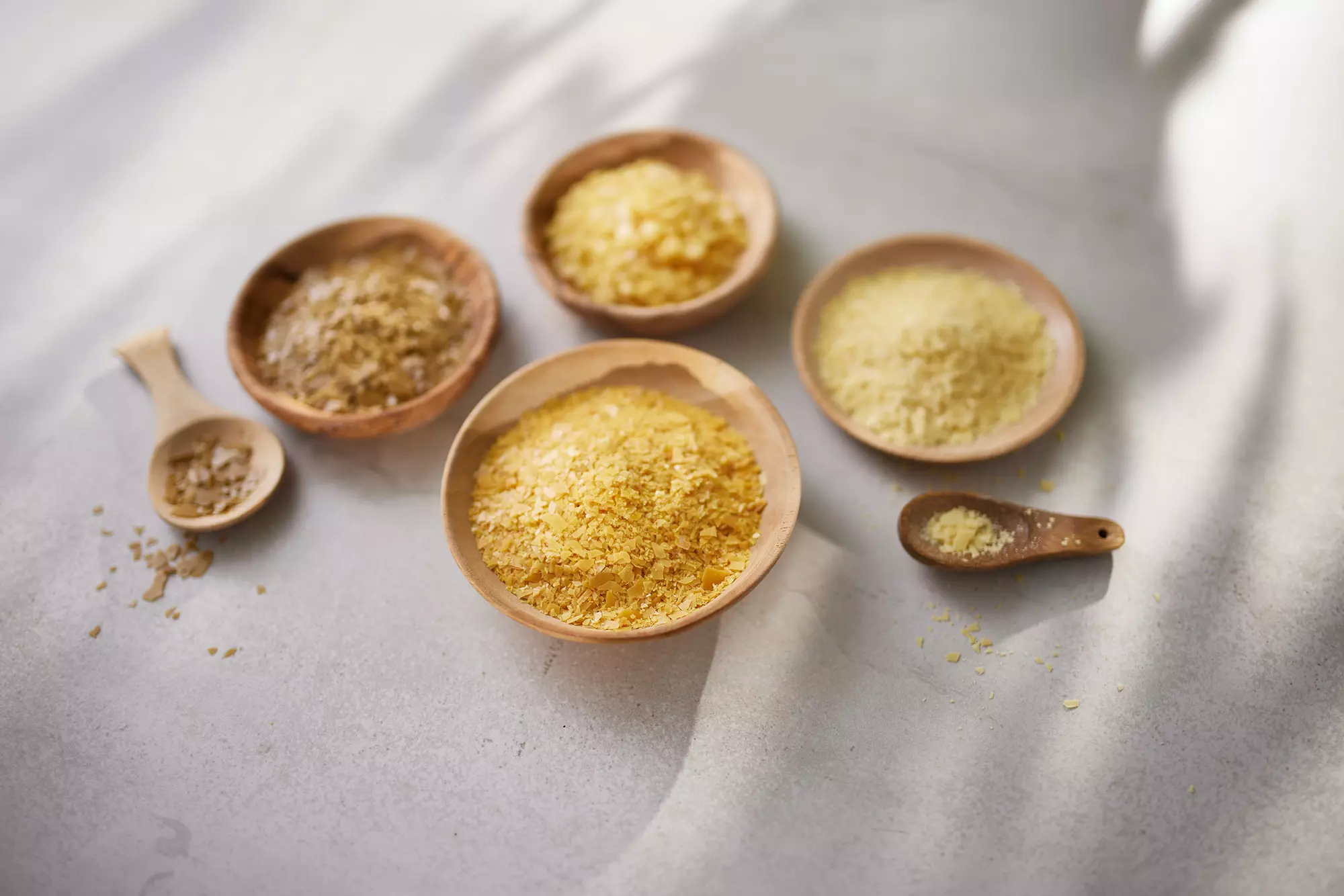 Advice and service
Would you like individual advice tailored to your needs and questions? Then please feel free to contact us.