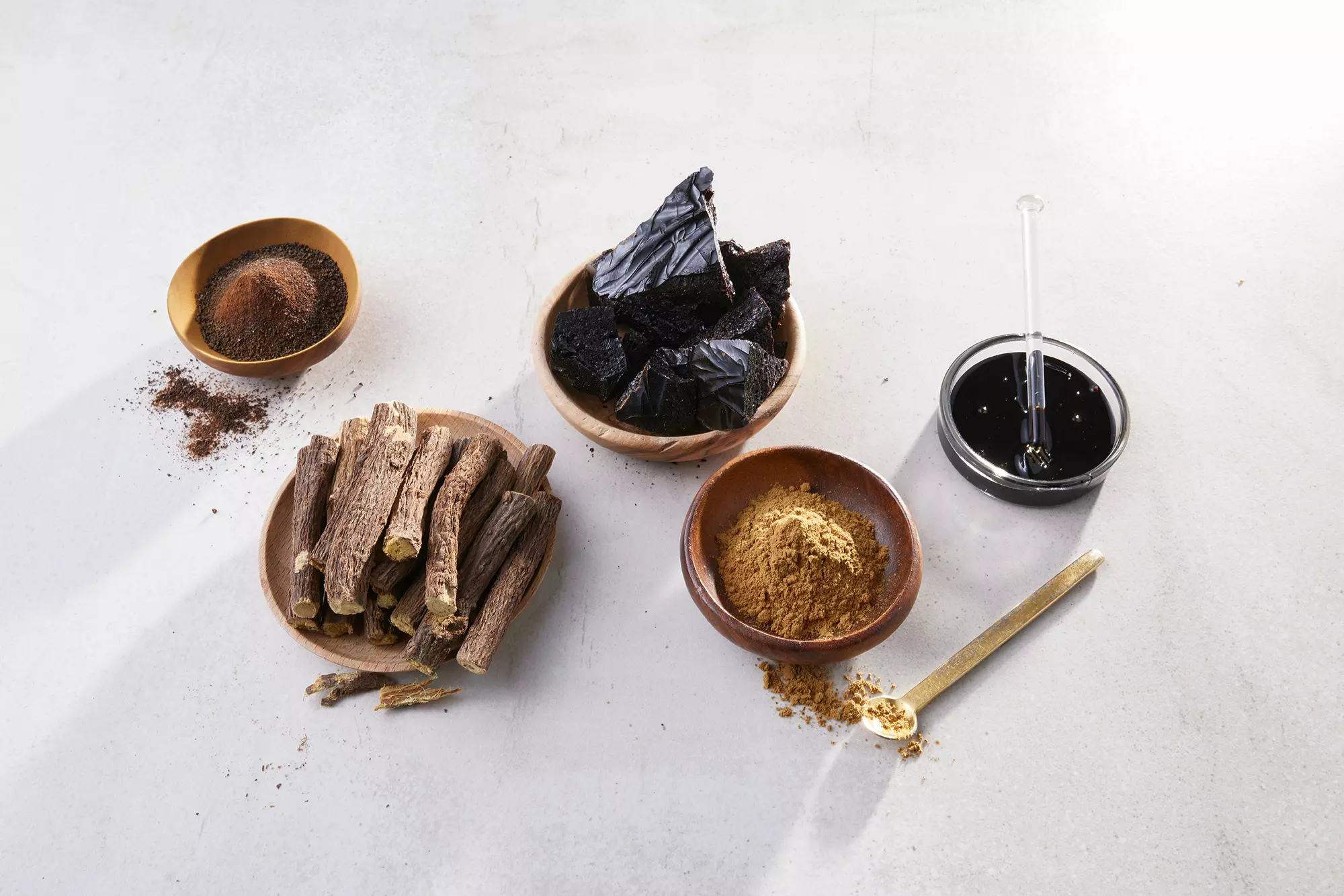 THE BLACK GOLD FROM THE LICORICE ROOT
Licorice Extract
Licorice needs experience. Licorice extract is obtained from the licorice root and has already come a long way before it is refined and processed by Norevo according to our individual customers' requirements. All the while, the best of it remains well protected: Its main active substance glycyrrhizin, a strongly sweetening glycoside that is contained in the roots. Thanks to its flavoring, sweetening, and/or debittering properties, licorice extract is used in confectionery, beverages, food, and pharmaceutical products.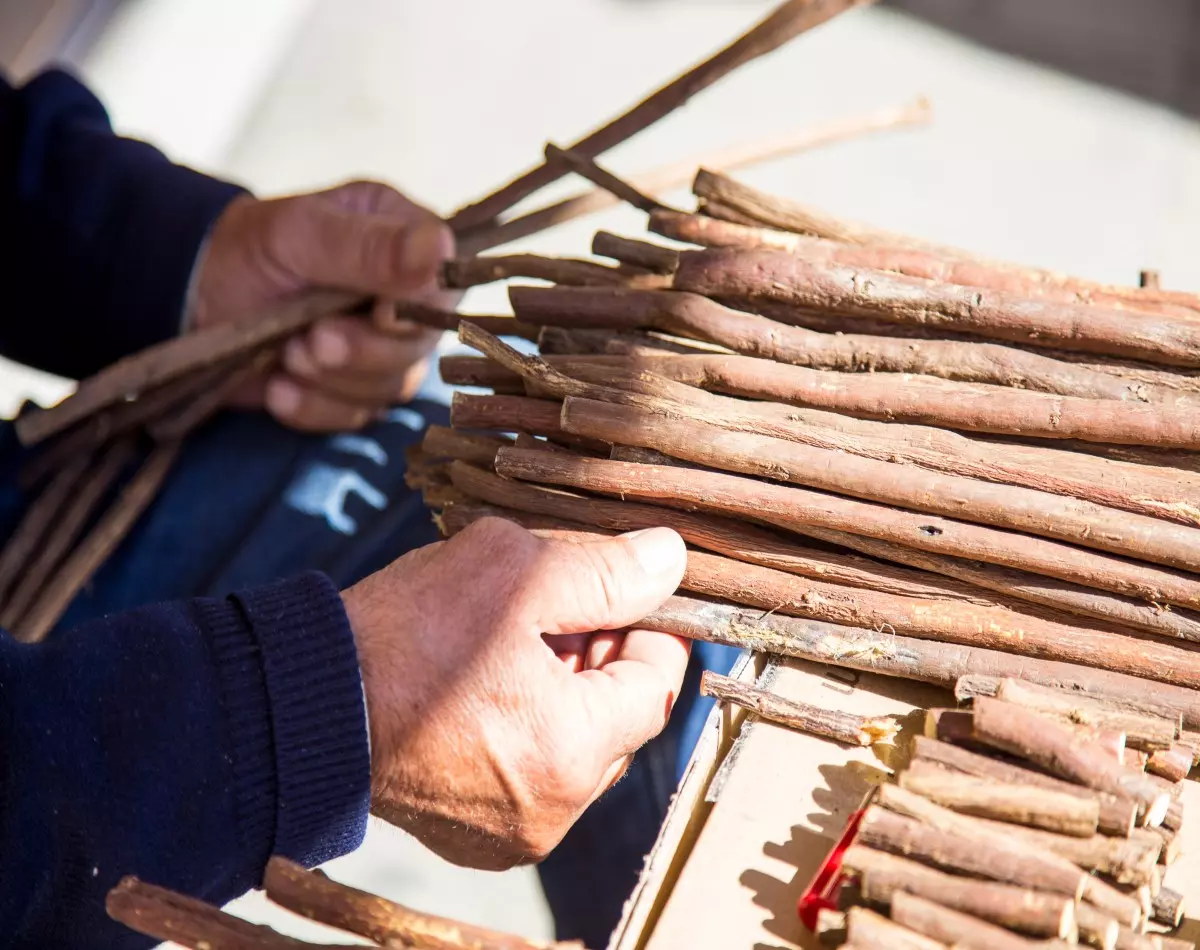 Origin
Licorice extract is derived from wild growing licorice roots that naturally occur in Central Asia, China and the Mediterranean region. Depending on the raw ingredient's origin and supplied form, licorice extract may have different flavor nuances – from mild to sweet-aromatic, caramel-savory, or bittersweet and spicy.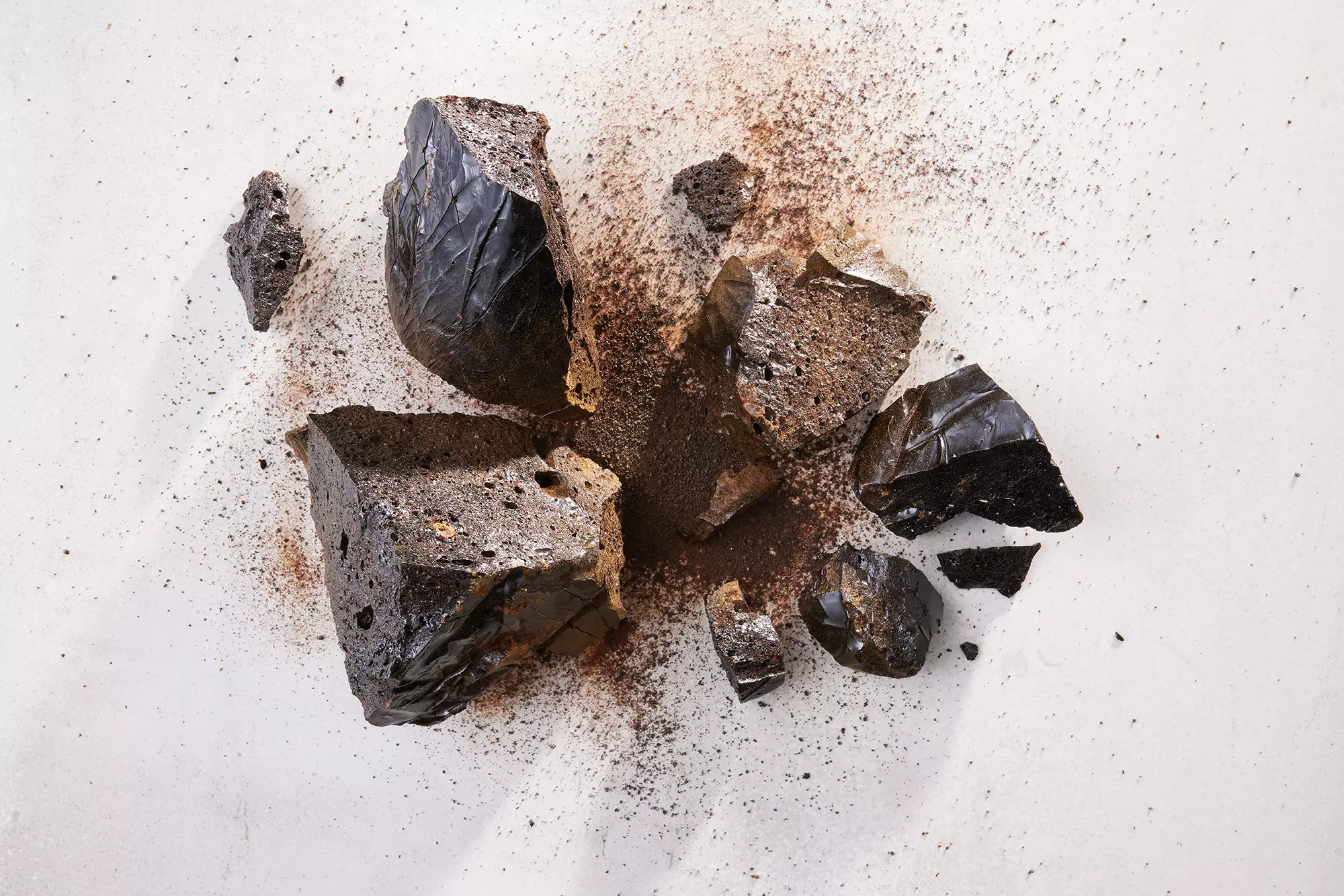 Sustainability
The main harvesting seasons for the licorice root are spring and autumn. During these times, the root is harvested in a fully sustainable manner that always leaves part of the root behind. The root will then take 3 to 4 years to regenerate and fully grow to its previous size.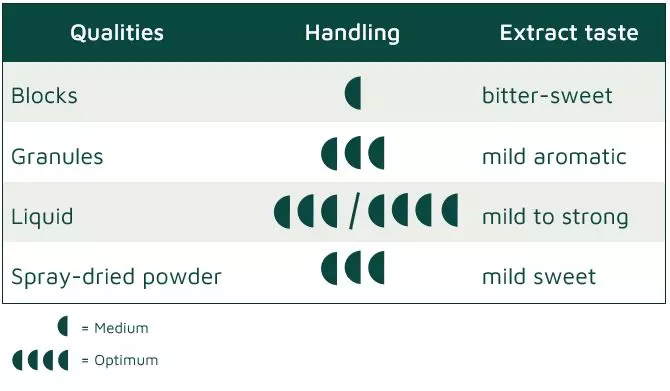 Sensing
Glycyrrhizin is the so-called active substance in licorice extract. It is about 30 times sweeter than sucrose. Used as a natural sweetening agent, small dosages of licorice extract cater for a natural sweetening effect.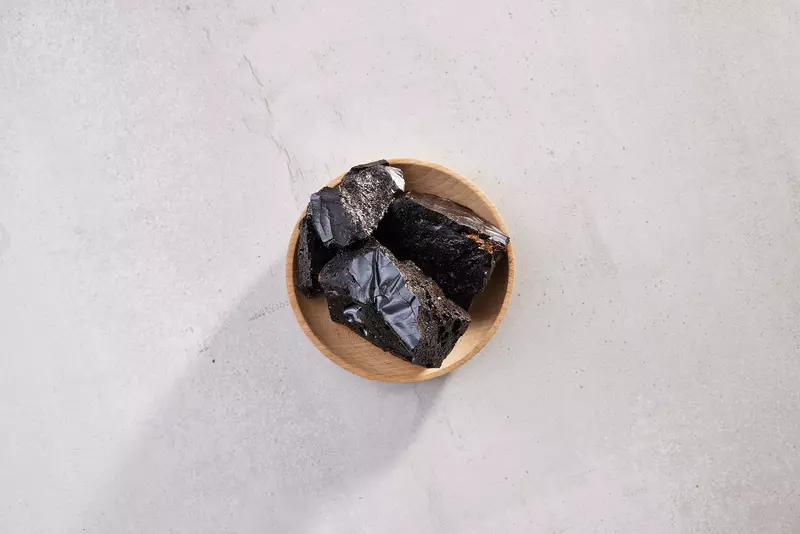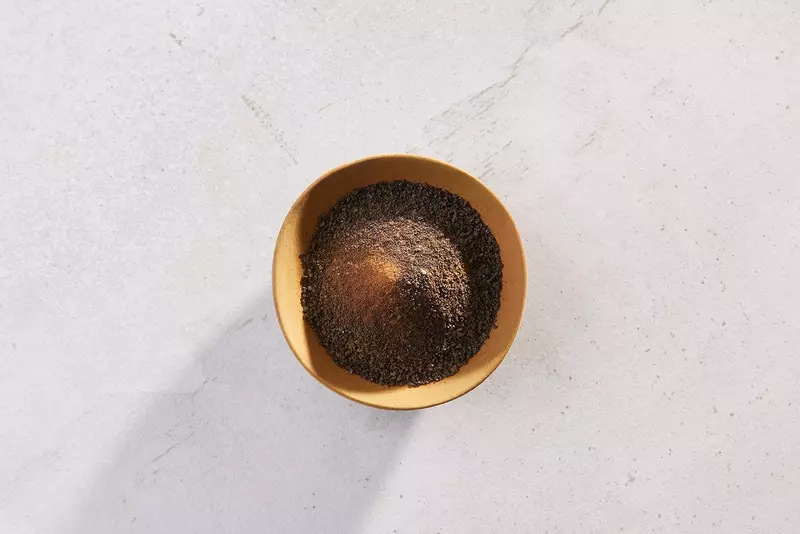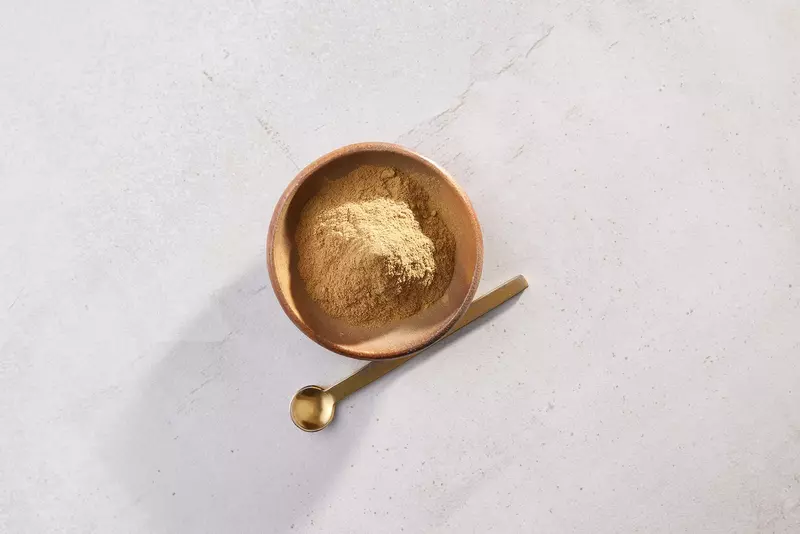 Powder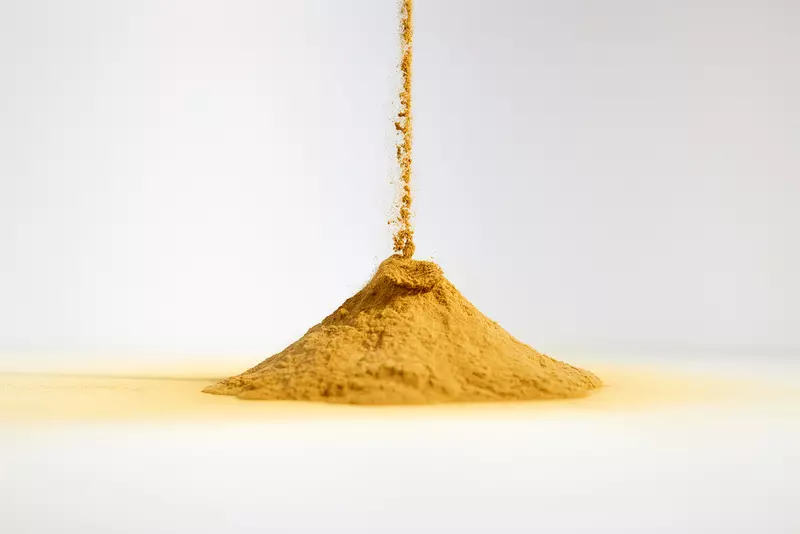 Low-dust powder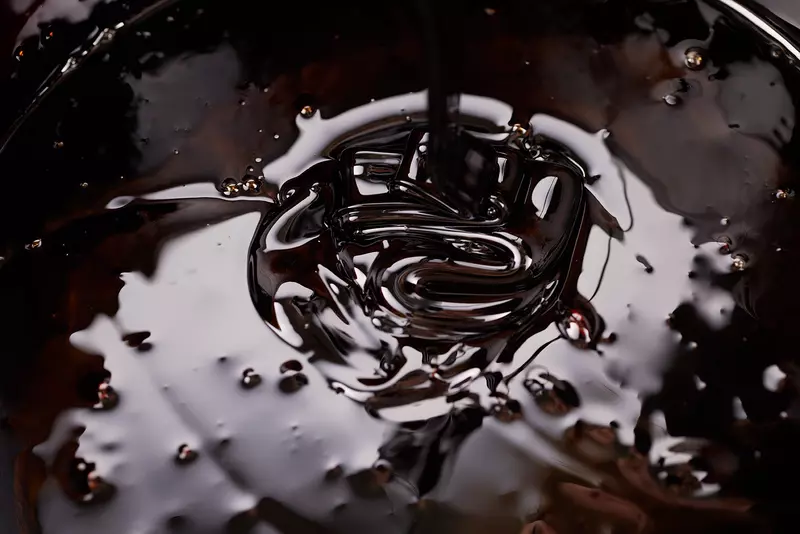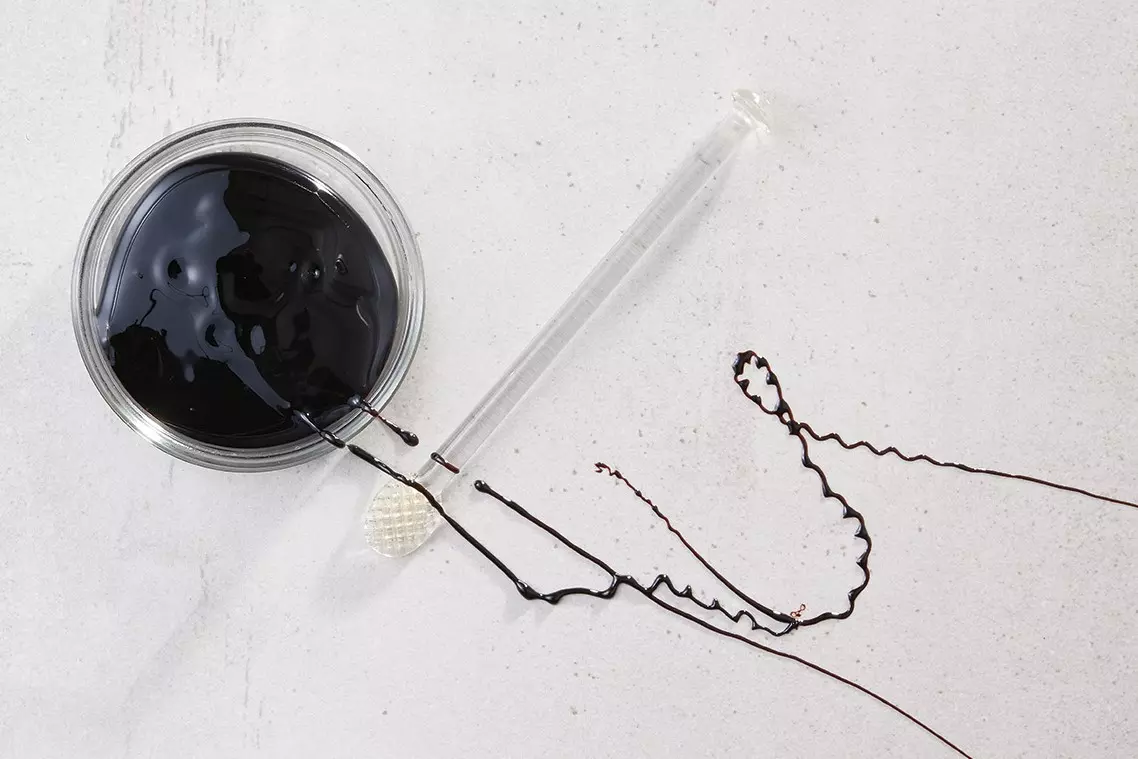 Certificates
Our licorice extracts are subject to strict quality controls that are performed by our in-house laboratory (or partner laboratories). We analyze our products to varying degrees, depending on our customers' requirements, and issue corresponding analysis certificates. Moreover, our licorice products are Kosher and Halal certified. Additional information as well as certificates for downloading can be found in our download area.